ELEVATOR FATALITIES
in San Francisco, 1901, 1988
Two similar accidents
separated by 6 blocks and 87 years
--remarkable similarities
Transamerica Building 1988 - Victim: Washington Olaye of Nigeria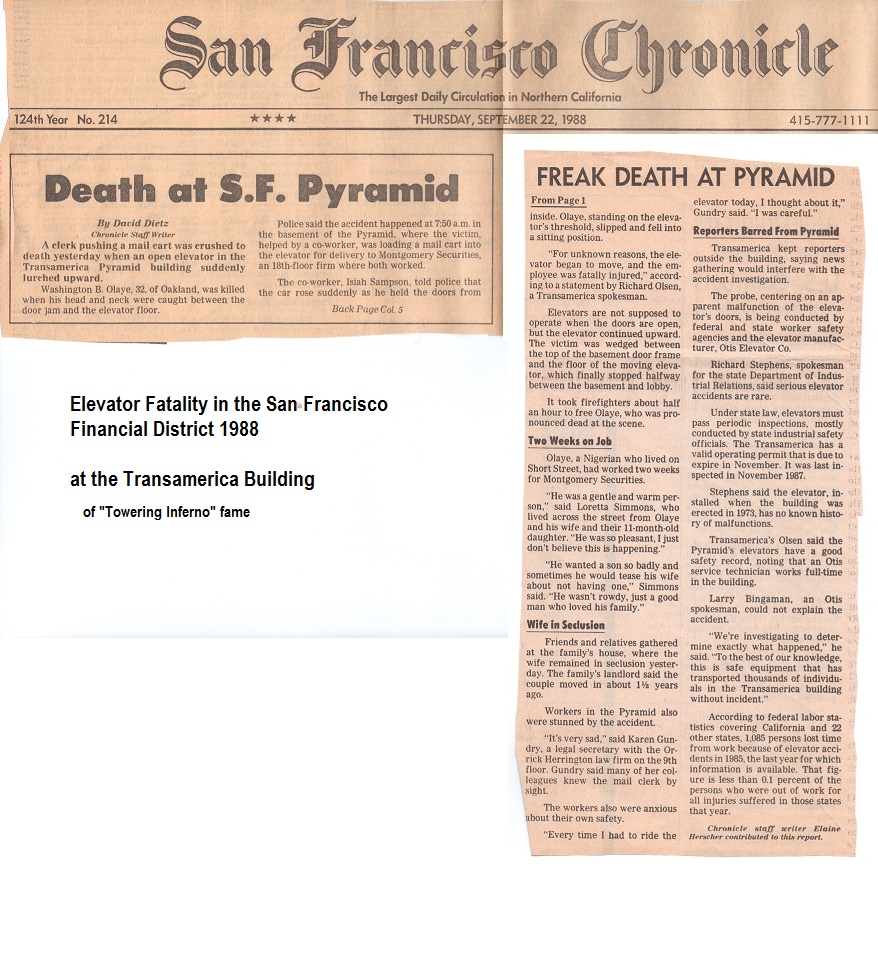 Phelan Building 1901 - Victim: Orson C. West of Napa--suspect: a 9-year old child, Redmond Johnson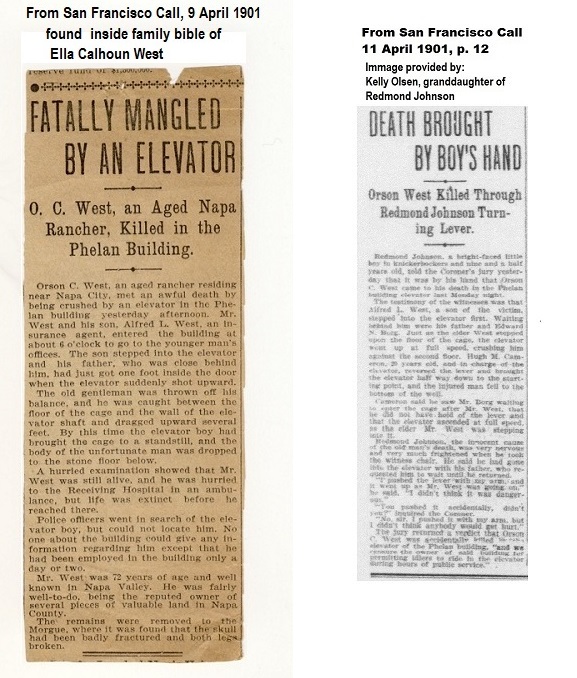 The Transamerica Building opened in 1972. Controversial in its design it, was featured in the movie "The Towering Inferno," in 1974 starring Steve McQueen and Faye Dunnaway.
It is located in the San Francisco Financial District at 600 Montgomery Street at Clay.
The Phelan Building occupies a triangular property on Market Street at 760 Market at the intersection of Grant, O'Farrell. The original buildling was 6 stories high and was built in the 1880s. It was destroyed in the San Francisco Fire of 1906. The new Phelan building was built in 1907.
See Transamerica building images
More details on the 1901 fatality are shown at the obituary of victim and the The child, Redmond Johnson.